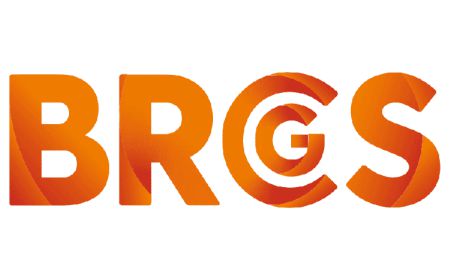 2019年8月1日,BRCGS发布了最新版的包装材料标准,并于2020年2月1日正式实施。为提升嘉美公司质量管理水平,于2020年5月8-9日,举行包装材料全球标准(第6版)讲解培训,公司相关部门派代表参加本次培训。
On August 1, 2019, BRCGS released the latest version of the packaging material standard, which was officially implemented on February 1, 2020. In order to improve the quality management level of Karmay Company, on May 8-9, 2020, an explanation training for packaging materials global standards (6th edition) was held, and related departments of the company sent representatives to participate in this training.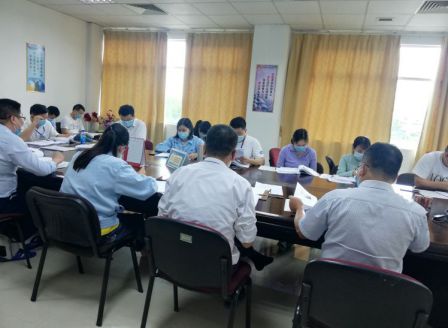 培训内容:
Training content:
• BRCGS包装材料全球标准背景介绍
• Introduction of BRCGS packaging materials global standards
BRC原为:British Retail Consortium(英国零售协会),现更为:Brand, Reputation and Compliance (品牌 信誉 合规)
BRC was originally: British Retail Consortium (British Retail Consortium), and now it is: Brand, Reputation and Compliance (brand reputation compliance)
国际买手认可的包材供应商的审核标准包括:BRCGS、FSSC22000、IFS标准。全球SGS认证仅发行通过4400多张BRCGS证书,亚洲仅占22%,而嘉美便是其中之一。
The audit standards for packaging material suppliers recognized by international buyers include: BRCGS, FSSC22000, and IFS standards. The global SGS certification has only issued more than 4,400 BRCGS certificates, with Asia accounting for only 22%, and Karmay is one of them.
嘉美专注于卫生食品包装容器,秉承以客为尊,质量第一的经营理念,坚持严格的质量及卫生监控标准。生产车间及生产工艺严格遵循GMP的标准,拥有10万级洁净空间。整个生产流程严格的按照食品安全标准以及GMP要求生产,并通过严格的质量管理对来料检验,已通过BRCGS、ISO22000:2018,FSSC22000 V5、Sedex等认证。
Karmay focuses on hygienic food packaging containers, adhering to the customer-oriented, quality first business philosophy, and adhering to strict quality and hygiene monitoring standards. The production workshop and production process strictly follow the GMP standard, with 100,000 clean rooms. The entire production process is strictly produced in accordance with food safety standards and GMP requirements, and the incoming materials are inspected through strict quality management. It has passed BRCGS, ISO22000: 2018, FSSC22000 V5, Sedex and other certifications.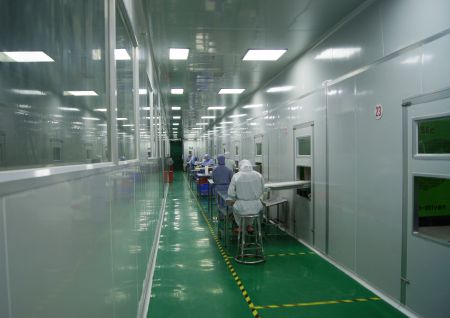 • BRCGS包装材料全球标准第六版特点及主要变化
• Features and major changes of the sixth edition of the BRCGS Global Standard for Packaging Materials
BRCGS标准规定了包装制造商、供应商、包装商、充装货商及零售商的"尽职尽责"要求。新版BRCGS标准主要在6个方面进行了要求更新,主要涉及食品安全文化、企业环境监控、食品防护系统、风险控制、宠物食品&Traded products,以及与GFSI的比对兼容等内容。
本次换版,重点进行了下述7个方面的更新:
The BRCGS standard stipulates the "diligence" requirements of packaging manufacturers, suppliers, packers, fillers and retailers. The new version of the BRCGS standard has been updated in six aspects, mainly related to food safety culture, corporate environmental monitoring, food protection systems, risk control, pet food & traded products, and compatibility with GFSI.
This edition changes, focusing on the following 7 aspects of updates:
1、通过风险和危害分析的方法,强化质量管理体系在印刷包装控制方面采用的流程
1. Strengthen the process adopted by the quality management system in printing and packaging control through risk and hazard analysis
2、持续确保世界范围内审核过程的一致性
2. Continue to ensure the consistency of the audit process worldwide
3、产品安全和质量文化的重要性,改善食品和非食品产品供应链的透明度和一致性
3. The importance of product safety and quality culture to improve the transparency and consistency of food and non-food product supply chains
4、简化以风险为基础的卫生要求
4. Simplify risk-based health requirements
5、引入一项新的基础条款,纠正和预防措施,以应对风险和减少风险的发生
5. Introduce a new basic clause, corrective and preventive measures to deal with risks and reduce the occurrence of risks
6、以风险为基础,实施微生物环境风险监控
6. Based on risk, implement microbial environmental risk monitoring
7、简化突击审核方案
7. Simplify the surprise audit program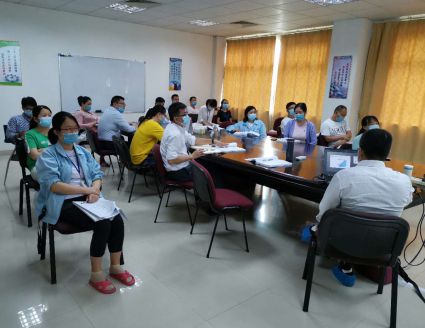 培训课程收益:
Training course income:
此次培训SGS老师改变以往:"老师讲学生听,做笔记"的传统模式,而是通过课程练习,辩论赛,老师点评的方式,让大家对条款以及要求的理解更充分,更好的应用到日常管理当中去.从而更加有利于提升企业的食品安全管理水平,改进客户和供应商之间的沟通和交流,并降低企业经营风险等的益处。
The training of SGS teachers changed the past: the traditional model of "teacher tells students to listen and take notes", but through the practice of courses, debates, and teacher's comments, let us understand the terms and requirements and apply to the daily management. It is more conducive to improving the company's food safety management level, improving the communication between customers and suppliers, and reducing the risk of business operations.