嘉美公司拥有二十年的IML(模内贴标)产品加工历史,经验丰富、技术成熟、工艺先进、设备充裕,车间拥有48台注塑机,主要生产杯、碗类、桶/盖以及薄壁类产品,可降解材料餐具等,始终坚持"卫生、洁净、环保"的品质承诺,为海内外广大客户提供优质的产品和快捷的服务。
Karmay Company has 20 years of IML (in-mold labeling) product processing history. It has rich experience, mature technology, advanced technology and ample equipment. The workshop has 48 injection molding machines, mainly producing cups, bowls, barrels/covers and thin walls Products, degradable materials, tableware, etc., always adhere to the "hygienic, clean, environmental protection" quality commitment, to provide customers with quality products and fast service at home and abroad.
在食品包装领域,利用IML(模内贴标)的主要原因是更为吸引人的产品款式、条形码和包装上的产品信息。人们在选购食品时,也会注意看食品包装,优秀的食品包装能吸引用户的眼球。
模内贴标的优势特点是将印好的商标标签图像印张(背面带热熔胶)直接放入塑料铸模机内的铸模区域,通过吹塑或注塑使标签和容器结合在一起,形成一个完整的包装容器。模内贴标签有很多实用特点:不干胶标签和瓶体在同一个表面上,感觉不干胶标签彩色图文如同直接印刷在瓶体表面一般,产品精美且环保。
In the field of food packaging, the main reason for using IML (in-mold labeling) is more attractive product styles, bar codes and product information on packaging. People also pay attention to food packaging when they buy food. Excellent food packaging can attract users' attention.
The advantage of in-mold labeling is that the printed image of the label (with hot melt adhesive on the back) is directly placed in the mold area of the plastic molding machine, and the label and container are combined together by blow molding or injection to form a complete Packaging container. There are many practical features of labeling inside the mold: the self-adhesive label and the bottle body are on the same surface. It feels like the color graphics of the self-adhesive label are printed directly on the surface of the bottle body.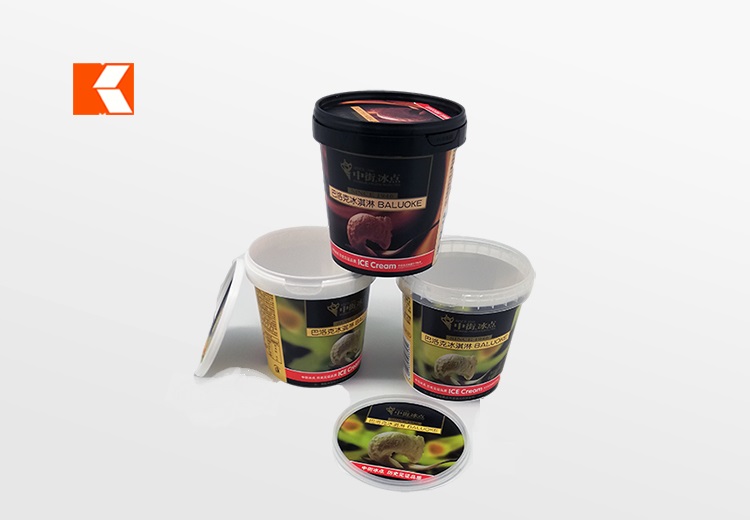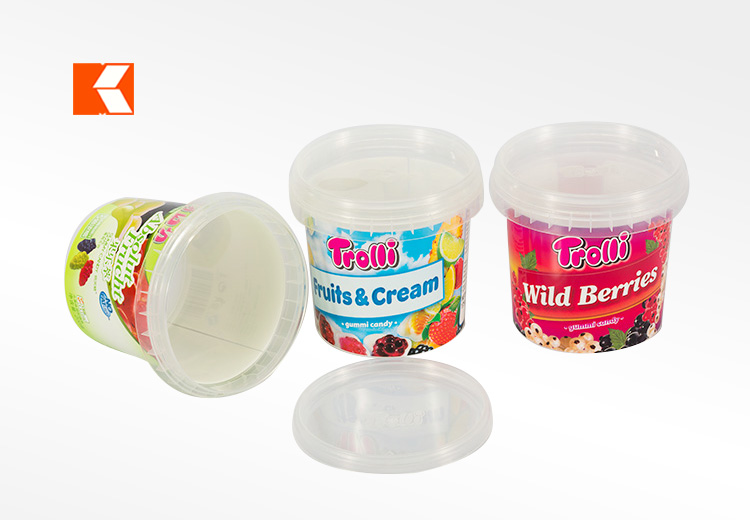 模内贴标的优势:
Advantage of in-mold labeling
1、
美观
通过注塑模内贴标技术,减少外包装材料消耗,提升食品外包装档次。模内贴标食品包装质感更加出色,外形更加美观。厂家能将品牌理念植入到更精美的包装里,从而凸显企业的品牌形象,获得更好的品牌宣传效果。
1. Beautiful
Through injection mold internal labeling technology, reduce the consumption of outer packaging materials and improve the grade of food outer packaging. Food packaging with labeling inside the mold has better texture and more beautiful appearance. Manufacturers can implant the brand concept into more exquisite packaging, thereby highlighting the company's brand image and obtaining better brand publicity.
2、
环保
利用模内贴标技术加工生产的产品,其模内的标签无需底纸,成品的模内标签材料与容器融为一体,降低容器本身材料的使用量。模内贴标技术使用的材料均是可回收的食品级PP材质,不但质地轻、韧性好及环保,满足更高食品安全要求.
2. Environmental protection
For the products processed by the in-mold labeling technology, the label in the mold does not need a backing paper, and the in-mold label material of the finished product is integrated with the container to reduce the amount of material used in the container itself. The materials used in the mold labeling technology are recyclable food-grade PP materials, which not only have light texture, good toughness and environmental protection, but also meet higher food safety requirements.